Customer Journey Mapping – as relevant and as possible as ever
The headline act of a Customer Journey Mapping programme was always the workshop.
A very visible, tangible demonstration of how an organisation is edging towards its customer-led goals. A group of colleagues coming together to share their views and ideas, learn more about their own business and going on to be active supporters of what you're doing.
In today's world though, booking a meeting room and having everyone turn up in person seems so "2019". Two people in the last week have told me their journey mapping programme is on hold because of necessary restrictions and access to offices.
It's not easy for anyone right now, I get that. Time, people and focus let alone budgets may not be on your side at the moment. Survival, resizing and restructuring may well be more at the front of your mind.
But, if there's any way your attention can turn to your customers, if you do nothing else in the name of Customer Experience give journey mapping a go and see where it takes you. Even half an hour with a couple of colleagues on Zoom, a notepad and a healthy dose of imagination is better than nothing.
You'll leave with a better idea than when you started about your customers' issues and what to do about them. And that, after all, is the purpose behind journey mapping and customer understanding.
To anyone who's hesitant about running their first or next session, have faith that it can be done remotely. Believe me. Over the last few weeks I've had the pleasure of running several journey mapping workshops with a variety of companies, all online. Yes, we have to adapt but they're just as productive as when we were all swapping anecdotes and thoughts in a glassy training room.
Our customers' behaviours, what they're thinking and how they feel have all been tested in recent months. So even if you did a journey map last year, while parts of it will be unchanged, some elements – the critical nuances for now – might well be different.
Not surprisingly, using a combination of conferencing platforms like Zoom and collaboration tools such as Mural (other, equally good ones are available), means the facilitation of the workshop itself needs modifying. The framework you use and questions you ask will be impacted by the number of people attending and how long each session lasts. Some may be watching Netflix on a tablet tucked behind their laptop. Keeping everyone involved will draw even further on your facilitation skills if you are to keep their attention.
But journey mapping has never been just about a 'workshop'. While that session may now look and feel different, the process to prepare beforehand and then unlock the value afterwards remains largely unchanged and every bit as important.
That value is measured not just in terms of prioritising actions to fix things but in changing the culture to have a better balance of a customer-led, commercial focus. It shifts mindsets to always think about and discuss what it's like to be a customer. It drives better cross-functional cooperation. It creates excitement and involvement in what you're doing. It challenges the wrong behaviours and complacency. It moves people away from chasing the scores and implementing new tech for new-tech's sake.
And it gives clarity about how to deliver your CX vision so more customers come back more often, they spend more and share the stories you want them to share.
It's important stuff.
Just because we can't all be together physically doesn't mean journey mapping can't still be effective, strategic and influential.
When customers' expectations, needs, fears and hopes are changing as they have done in recent months, it's as important now as it ever was.
Give it a go if it's at all possible. Your boss as well as your customers will thank you for it.
I'd love to hear how you get on and please get in touch if you've any questions.
Jerry Angrave is Customer & Passenger Experience Director at Empathyce, a CX consulting and coaching company.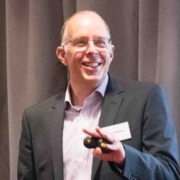 [email protected]     |     +44 (0) 7917 718 072     |     www.empathyce.com
https://empathyce.com/wp-content/uploads/2014/08/logo.gif
0
0
Jerry
https://empathyce.com/wp-content/uploads/2014/08/logo.gif
Jerry
2020-09-18 08:09:14
2020-09-18 08:29:25
Customer Journey Mapping – as relevant and as possible as ever