Airlines around the world are communicating heavily in an effort to welcome us back. Understandably, they need the revenue and are enticing us with reconnected routes and reassurance about hygiene protocols. Like the rest of us they've been through a lot this year and sure, they've much to be proud of.
But the approach to refunds (or lack of) by some UK and European airlines is undermining that effort. Is it worth risking years of brand-building and the loss of passengers just when they're needed the most? A false economy or is it calculated short-termism, a storm that just needs to be weathered?
It might be a genuine survival strategy but the way passengers are being treated, it feels more like opportunistic cash-flow management. In which case, do they know or even care about the impact it's having on their brand and therefore the bottom line?
They are sending an "Open for business" message but hundreds if not thousands of customers are receiving a very different message: "We've got your money now stop bothering us. You'll have it back when we're ready". One look at airlines' social media posts wooing travellers back shows how their brand is anything but welcoming. Passengers respond not with "Oooh, thank you, that's nice, I must book" but with a weary tirade of anger.
Still not being able to get their money back is one thing. Feeling ignored and being lied to, having expectations mis-managed, complex voucher processes and being unable to make contact in the first place are not the foundations of any good relationship.
Yet these emotions are being created by the same airlines who declare "We're on your side, we're in it together" and "If something goes wrong we're here to help".
Many comments online, as visible to the leadership team as to you and me, say the way they are being treated means they will never fly with that airline again. It's Customer Experience in a nutshell. Airlines are simply gift-wrapping their customers and handing them over to competitors. I'm no business guru but I'd say that's not the best outcome.
Thankfully there are some who do treat their passengers with the respect that a key source of revenue and salaries should be shown. The sharing of those stories sets the bar against which others are measured.
In the early days of this pandemic it was said many times that we will remember how companies treated their employees and customers. Our real character shows through in times of adversity. Adapt and work together to get through it or take advantage?
Months on and the continuing treatment of some means, unfortunately, it's become another case study in proving that how you make your customers feel isn't some fluffy, tree-hugging abstract concept; it's an intentional business strategy with hard, commercial outcomes.
I'm sure they've done the numbers and know what they're doing. Not everyone will complain, they will settle eventually and other passengers (the ones who don't read the news) will be unaffected.
But dragging their feet on promised refunds on the one hand while spending huge Marketing dollars to get more passengers on the other doesn't sit comfortably. It might be that it's about silos doing their own thing, a leadership ego that wants to be the hero by squeezing every last drop out of this year's cash-flow or a deliberate and necessary way to keep the business alive.
The risk though is they achieve quite the opposite because their number-crunching hasn't taken account of the emotional impact of what they're doing. They'll take on a heavy cost in lost customers, new customers won't like what they see, employee pride is deflated and brand reputation suffers just at a time when they need it all to be flying high.
---
Jerry Angrave is Customer & Passenger Experience Director at Empathyce, a CX consulting and coaching company.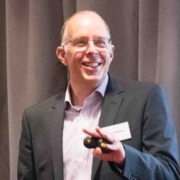 [email protected]     |     +44 (0) 7917 718 072     |     www.empathyce.com
https://empathyce.com/wp-content/uploads/2014/08/logo.gif
0
0
Jerry
https://empathyce.com/wp-content/uploads/2014/08/logo.gif
Jerry
2020-08-18 12:21:11
2020-08-18 15:43:53
Treating customers unfairly – savvy or naive?